Eastern View Outfitters is located in Plattsburgh, New York on the famous Lake Champlain, home to some of the best Fishing in New York State and the Northeast region! Lake Champlain is an exceptionally diverse lake with opportunities to pursue a variety of Warm water species and Cold water species of fish. Lake Champlain is also rich in history, where pivotal Naval battles from the War of 1812 were fought! Whether you are a dyed in the wool fisherman/woman or just want a scenic and informative ECO-Tour, we can tailor your Lake Champlain charter to suit your needs!
We hold our repeat clientele for good reason… Here's why! We have maintained from the beginning a "hard work pays off'" mentality! Bryce Collins is a United States Coast Guard Captain and a Licensed/Insured New York State Guide who has 20 years experience fishing Lake Champlain and its Tributaries.
"The best fishing charter on Lake Champlain bar none, and I've been on most if not all. Bryce was on the ball to keep us catching fish. My kids and I had a blast! If you are looking for an inexpensive day of family fun, & you love fishing… Eastern View Outfitters is the way to go!!!!"
We spent a beautiful afternoon learning about Lake Champlain and seeing some great sights. My group was a bachelorette party looking to do something different & this was a great choice. Bryce was knowledgeable and answered all of our questions about the surrounding area. We stopped by the beach and some coves and had a chance to get in the water. I would def recommend – even though I don't fish, the boat was nice w/ modern & awesome gear on it!
"Great fish, knowledgeable Guide and a really fun Trip!! My two sons ages 15 & 13 and I met Captain Bryce at 5:30am in the morning for 6 hrs of fishing for bass and pike. We were NOT disappointed! Bryce warned us that it might be a little slow but we caught a bunch of good bass and three HUGE pike! Both boys netted personal bests. The boat and gear were top-notch and Bryce clearly knows the lake and the fish. I highly recommend a trip with him!"
Lake Champlain Fishing Charter
Welcome Aboard! Our guests can expect to fish from a beautiful fully equipped & sea worthy 2015, 21 Foot Polarkraft Vessel. Equipped with a quiet and quiet 115 HP Yamaha outboard motor. Guests will meet the Charter Captain at the pre-determined boat launch best suited for the days trip… All trips utilize a boat launch on Lake Champlain no more than 25 minute drive from Plattsburgh, NY. We can also pick up in Vermont if this is best for our guests and the Captain. Once at the launch they will meet the Captain and go over our safety and fishing the strategy for the day. Our Captain's will gladly answer questions and provide assistance with fishing techniques, netting fish, hook removal and even holding fish for pictures if needed. We offer a full line of Quality gear and tackle needed to be successful on your trip! No junk! We offer 4, 6, and 8 hour Fishing Charters opportunities on Lake Champlain to accommodate a variety of needs our guests have. We have a 4 person maximum on fishing charters for safety reasons when casting aboard the vessel and to have each person on board catching more fish! Fishing Charters on Lake Champlain are offered from April into November to accommodate a variety of clients targeting different species. We recommend you call in advance to schedule the best time for the style of trip you want. For example trolling for Salmon in the middle of Summer can be slow…. But the Lake Trout jigging can be exceptional!!
Lake Champlain ECO-Tours & Sunset Cruises
Our Lake Champlain Eco-Tours are a 2 hour trip stepping back in time! ECO-Tours are an informative and a fun way to spend a few hours on the Lake! Tours will cover some of the important Geologic events that sculpted the area we call the Champlain Valley. We will tour the Plattsburgh Bay, Crab Island, Valcour Island and Bluff Point areas, all of which are rich with stories and history. We also can stop at a beautiful naturally occurring beach and some protected coves for a swim if desired by our guests. The Lake Champlain corridor is home to many conflicts and battles fought. It is also where the pivotal Battle of Plattsburgh was fought in the War of 1812, ultimately leading to our independence from Great Britain! We will describe the events that took place and how these moments help sculpt our country's history! These trips can accommodate up to 5 passengers and can be tailored to what our guests want. We have done everything from Bachelor/Bachelorette parties to Sunset couples cruises. This is a 2 hour boat rental with a Coast Guard Licensed and Insured Captain as your designated driver. Alcoholic beverages are permitted. Captain Bryce Collins promises you will have a great time aboard his vessel as always!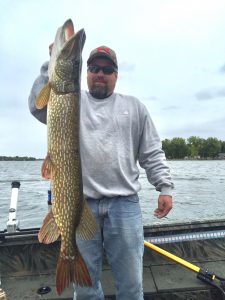 After the Trip
Many people choose to relax and rest up for the following days adventure by seeing some of the areas scenic destinations like Ausable Chasm. If you enjoy tasting local Craft Beers and Wines. Check out Ausable Brewing Co, Valcour Brewing Company, The Oval Brewery and Plattsburgh Brewing Co located right in the same building as the Comfort Inn lodging. If Wine and Ciders are your thing– definitely check out Elf's Farm Winery & Ciderhouse and Vesco Ridge Vineyards for a great Tasting experience. Recommended formal dining options are Anthony's Restaurant & Bistro, Latitude 44 Bistro and for more casual Dining check out Mickey's Restaurant and Our House Bistro. For those diehards who want to squeeze every bit of action they can into the day! Guests can take full advantage of our Blast and cast Package, the Waterfowl and Deer hunt Package and our Fishing and Bowfishing Combo Packages! While you relax and enjoy everything the Lake Champlain Region has to offer. Our guides will be out in the afternoons until dusk scouting birds for the following days hunt. If you decide to preserve your Trophy–we have an exceptional Taxidermist who we can put you in touch with if you plan to have the work done locally.
If you're extending your vacation, don't miss out on the rest of the Adirondacks and Northern New York!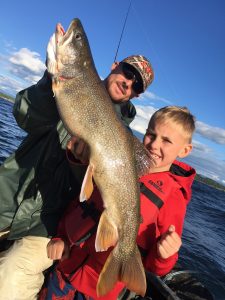 Lodging
Plattsburgh, NY
Our guests can take advantage of our Eastern View Outfitters reduced rates of $90/Night and stay at the Comfort Inn & Suites located at 411 Route 3 Plattsburgh, NY 12901. Comfort Inn & Suites rooms are equipped with 2 Queen size beds, high speed WIFI, Microwave and Fridge. (Click links to view room & other amenities) Other amenities include an indoor swimming pool, fitness center , restaurant/bar, and free parking. It is also in close proximity to most of the shopping and dinning options in the area. Just call the Comfort Inn & Suites at 518-562-2730 and mention Eastern View Outfitters & Bryce Collins to make reservations at the Corporate Rates of $90/Night.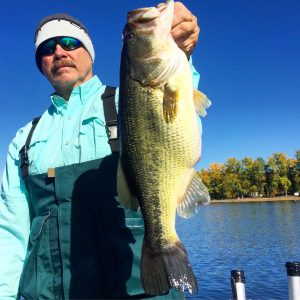 Our Pledge
We will do everything we can to make our guests successful, happy, and safe!
We have a "Catch Fish Guarantee"
Our Captain's and Guides are the best in the Business!
Our business is based on return clients! This is why our slogan is based on "Success"
Do the research… check references, compare photo galleries, look at our Eastern View Outfitters Facebook page for the most current activity and complete photo gallery…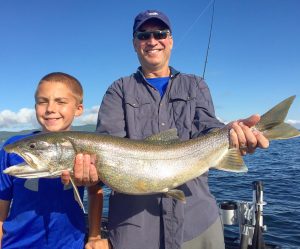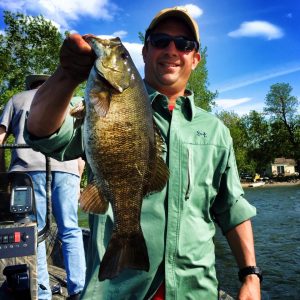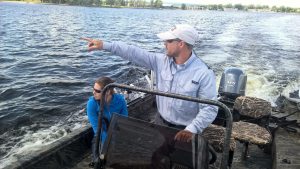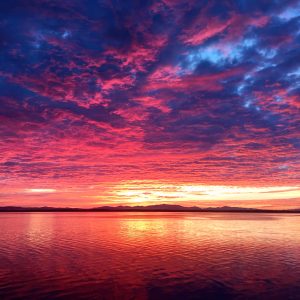 Lake Champlain Fishing Charter and Eco-Tour Rates
4 Hour Package $300
6 Hour Package $350
8 Hour Package $400
Fishing Charters on Lake Champlain include:
Fully Guided fishing trip on Lake Champlain with a Licensed & Insured USCG Captain
All rods, reels, and tackle are provided. All gear is top of the line! No junk.
Bottled water & Powerades are on board and complimentary for all guests
We offer Charters from April through November for a variety of species– Call for the best times to fish for each
Warm water Charters target Largemouth Bass, Smallmouth Bass, Northern Pike, Chain Pickerel & Hybrid Pike/Pickerel
Coldwater Charters target Atlantic Landlocked Salmon, Lake Trout, Brown Trout & Steelhead
Does not include New York or Vermont fishing license fees–If you are not a resident of NY or VT we recommend you ask which license is best for your trip. We have a reciprocal licensing program but some of the water a Vermont License is needed to fish there. You need a Fishing license to fish aboard our vessels.
2 hour ECO-Tour package $175
Eco-Tours on Lake Champlain include:
Fully Guided Tour aboard a 21 foot 2015 Polarkraft Outlander for up to 5 passengers with a licensed & Insured USCG Captain
Bottled water & Powerades are on board and complimentary for all guests
Brief Geologic History of the region will be provided
Important areas and historical landmarks will be visited on Lake Champlain in the Plattsburgh, NY region
Tours will takes us through Plattsburgh Bay, Cumberland Head, Crab Island, Valcour Island and Bluff Point areas on Lake Champlain–all of which have historical significance
If the weather is nice and you want to swim we have some great areas the Captain can stop for a dip in the beautiful Lake Champlain-Just Ask!
ECO-Tours are offered from May through October and are a great informative way to spend a few hours on the beautiful Lake Champlain
ECO-Tours are tailored for small groups of up to 5 Passengers per vessel. We can accommodate larger groups upon request with 3 of our USCG Licensed vessels.
Lake Champlain Fishing Charters are tailored to the trip our guests want! We will recommend a trip that is best for the time period of the season you are visiting but ultimately we will fish for the species you want to catch. Lake Champlain offers a variety of species to target! You name what you want to fish for and we will put you on the fish! Some common Target Species are Lake Trout, Landlocked Salmon, Brown Trout, Steelhead on the Coldwater list. Lake Champlain also has an exceptional Warmwater species list and many people choose to target Largemouth Bass, Smallmouth Bass, Northern Pike, Chain Pickerel, Hybrid Pike/Pickerel, Perch and Bluegills!